Best Esports Betting Sites
The rise of household gaming titles such as DOTA 2, League of Legends, and Fortnite has reshaped the landscape of sports betting. Previously overlooked, Esports betting is now stepping into the limelight, making a new era in digital gaming contests.
The best UK Esports Betting Sites:
Top online bookmakers in the UK have taken note of Esports' growing popularity. As you would anticipate, this has increased the types of Esports betting available to UK bettors.
With incredible leagues and tournaments occurring all year, Esports betting websitescan now provide markets that suit the preferences of practically any bettor. Our experts have thoroughly reviewed many of the leading Esports betting UK sites to help you find the most reliable options.
Best Esports Betting Sites in the UK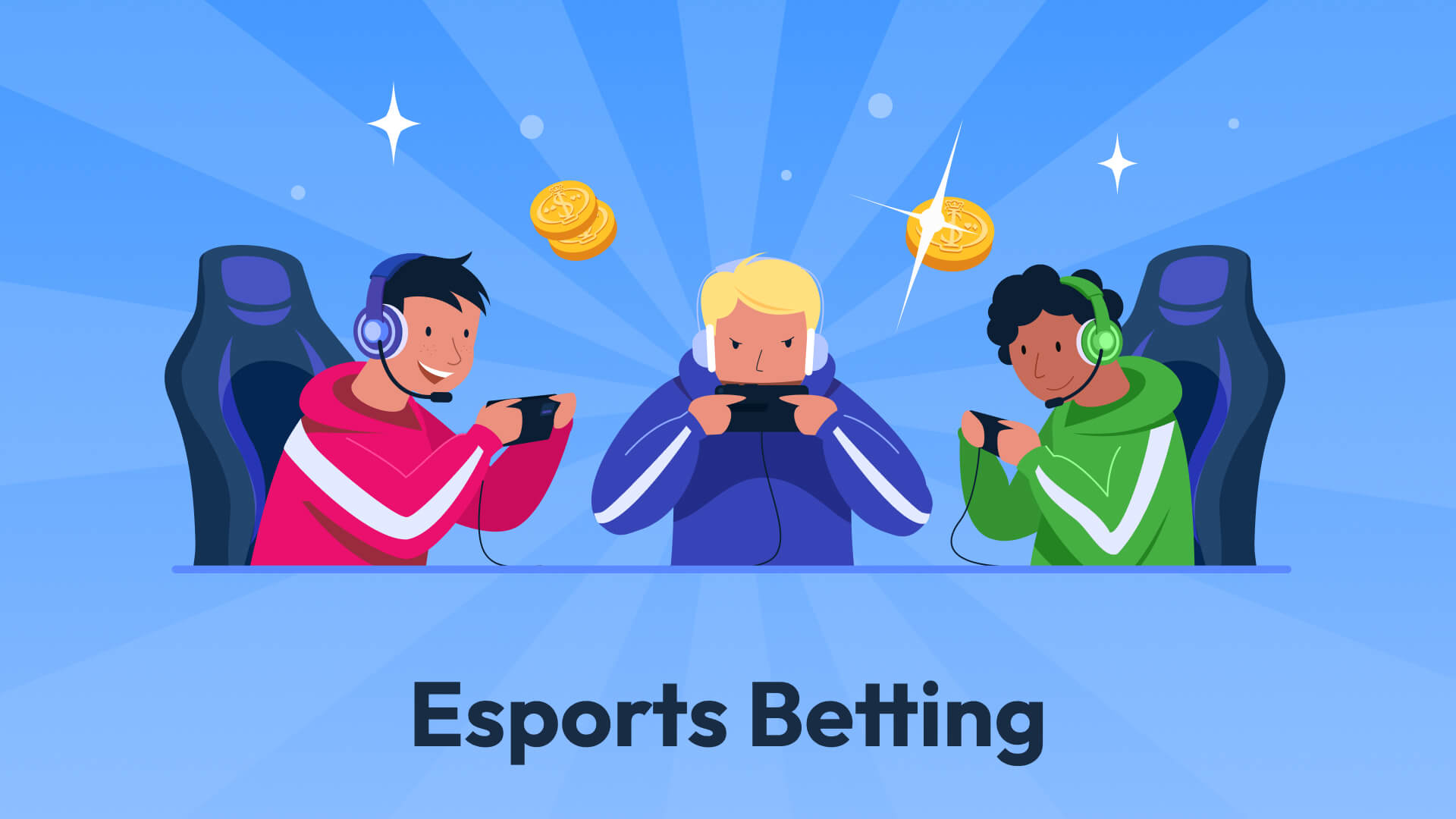 Most of the main Esports sites have fair and competitive odds available to UK players on a regulated and licensed site. Here are some of the most reputable sites with the best offers.
Bet365

Bet365 
Bet £10 & get a £30 Free Bet!
Bet365 is the world's largest online bookmaker, and its coverage of popular sports such as football and tennis is virtually unrivalled. The coverage of all the main Esports titles and the availability of live streaming on the Esports side is similarly outstanding. With markets quite similar to those given on actual sports, you may wager on the number of goals scored over/under, handicap outcomes, and match results.
Paddy Power

Paddy Power 
Place a £5 bet on sports get £20 in free bets!
Paddy Power stands out as one of the best online bookmakers, and they've smoothly ventured into Esports, covering all the major leagues like FIFA. Their E sports betting odds are competitive and among the best in the industry. A unique feature they offer is Esports live betting, giving excellent value on live events.
Additionally, Paddy Power provides acca insurance, popular in Esports and major sports like football and the NFL.
William Hill

William Hill
Bet £10 and get a £40 Free Bet!
William Hill excels in the online Esports betting arena, providing competitive odds and a wide range of betting options. They consistently cover all the major games, ensuring fans get the best odds on their preferred game.
During our review, we were particularly impressed with their live betting features, notably the in-play odds for League of Legends. William Hill maintains a high standard in betting odds and market offerings. Their Esports offerings easily rank among the top.
Betway
Betway is undoubtedly the best E sports betting service in the UK. It was one of the first top bookmakers to commit to Esports completely. With various unique features, it provides a sizable Esports area on its website, setting the bookmaker apart from competitors. The structure appeals to bettors and makes it simple to follow the Esports betting markets all day. Betway stands out in the Esports betting UK market by offering regular boosts on various bets, ranging from 1/1 to 2/1.
Sky Bet
Sky Bet is a leading betting site in the United Kingdom known for its user-friendly interface. There are several different markets and events to bet on within the website's Esports betting section. You can also find an Esports live betting option. Its depth in these specialised markets makes it an option worth trying.
888sport
888sport is a new UK growing bookmaker that frequently provides amazing new customer sign-up deals. There are many different events to bet on in the site's Esports area, but what sets 888sport apart from other bookmakers is the option to view the most popular Esports betsfor the day. This can then aid the bettor in making a wagering decision.
Coral
Recently, Coral enhanced its website and app, making it one of the top contenders in online gambling. They've dedicated a section of their site to Esports, displaying current and upcoming events. Additionally, Coral's Esports section includes a live-streaming calendar. This tool helps bettors plan and time their bets so they can watch the event they're interested in.
Virgin Bet
Virgin Bet is a well-known bookmaker in the UK, offering a platform suitable for gamblers of all levels. They have a vast array of sports and daily betting markets. Their Esports section is detailed, providing punters with choices from various competitions and betting options, including handicap betting. The site's user-friendly and straightforward design ranks it among the best. Esports fans can be sure that they'll find the best esports betting odds here.
BetVictor
BetVictor, a giant in the betting world, unsurprisingly offers an excellent Esports online betting service, complementing their outstanding sportsbook. They cover all the major games, including Call of Duty, League of Legends, Counter-Strike, and Dota 2.
They're known for offering great value on betting odds across their sportsbook, which also extends to their Esports. While their odds are on par with industry standards, we hope to see more promotions for their customers in the future.
Why Trust Our Team With Betting on Esports?
Our goal is to simplify Esports betting UKfor you. Boasting decades of expertise in the UK betting sector, our seasoned team meticulously reviews each Esports betting site. We aim to offer unbiased insights into every facet of the betting journey.
Rest assured, every site we suggest is backed by the UK Gambling Commission's license. We don't endorse unlicensed bookmakers. All our recommended bookies and new betting platforms adhere to the industry's legal standards.
How We Rank The Top UK Esports Betting Sites
When evaluating Esports betting sites, we consider multiple ranking criteria. From user-friendliness and mobile compatibility to the variety of betting markets and odds, we leave no stone unturned. To give you a clearer understanding of our evaluation process, here are our primary areas of focus
Esports Games
Merely offering Esports isn't enough to earn a top rating from our team. Esports betting sitesmust present diverse markets and tournaments, especially those from the most celebrated Esports. While various Esports genres exist, only a few stand out in popularity. Top-tier sites cover fan favourites like Dota 2, Call of Duty, Overwatch, and Apex Legends.
We prioritise sites featuring these renowned competitive games. Why? Popular Esports like Call of Duty and Dota 2 host the most significant tournaments and events. Take, for instance, The International, Dota 2's premier annual tournament. It offers the largest prize pool in the Esports domain.
Flexible Payment Methods
Top-notch websites offer a wide array of payment options tailored to your preferences. Beyond conventional methods like Visa cards or e-wallets, we also scout for sites that excel in crypto E sports betting and offer reliable transactions.
Additionally, we assess withdrawal speeds, potential fees, and other factors that could influence your overall experience.
Bonuses and Promos
Every Esports betting UKsite we endorse provides welcome bonuses for newcomers. Additionally, these bookmakers roll out frequent promotions to appreciate their regular users. But remember, bonuses can vary, so it's essential to scrutinise the terms and conditions. Our reviews delve deep into these welcome offers, highlighting potential rewards and the ease of claiming them.
When you want to bet on esports, one of the most enticing features of esports betting sites in the UK are the bonuses and promos. New UK customers can often avail themselves of a £10 free bet to kickstart their wagering journey. However, it's crucial to understand that free bet stakes are not included in any winnings. These bets are typically paid as bet credits and must be placed at odds specified in the terms and conditions. A £10 free bet might be credited upon qualifying bet settlement and expire after a certain period, so make sure to bet within the timeframe given. Some of the best betting sites even offer a £5 free bet on certain bet types or markets to keep the excitement going.
Mobile Sports Betting App
Mobile betting has become the go-to method for Esports wagering. Hence, Esports gambling sites must perform seamlessly on mobile devices. We meticulously review the mobile versions and apps of every site we evaluate.
An elite Esport betting app ensures a hassle-free experience from registration to gameplay. The website should be well-designed, free from glitches, and fully optimised for mobile use by esports betting fans.
Mobile betting has indeed become the go-to method for many who want to bet on a range of esports or even bet on a football game. New betting sites are sprouting up that offer top-notch mobile experiences. The first bet must be a 'real money' bet, with minimum and maximum qualifying bet amounts clearly specified. Our reviews cover the usability of these apps, ensuring they are fully optimized for esports betting. Often, the free bet valid periods are prominently displayed, making it easy for users to make timely bets.
Live Esports Experience
Watching Esports live enhances the betting experience, allowing fans to place bets as the action happens. During our bookmaker reviews, we verify the availability of live streaming and evaluate the quality of their live betting features.
The real excitement comes when you're involved in esports betting in real-time. When it comes to esports, live betting allows fans to bet on the winner or other in-game events as the action unfolds. Live esports betting sites allow for a broad amount of esports markets to bet on, from team victories to individual player achievements. Some sites even offer sports betting markets for those looking to diversify their betting portfolio. It's worth noting that certain bet types may be excluded from live betting features, so it's always good to read the fine print. Our reviews check the availability and quality of these betting features to ensure an elite esports betting experience.
How To Bet On Esports – Esports Betting Guide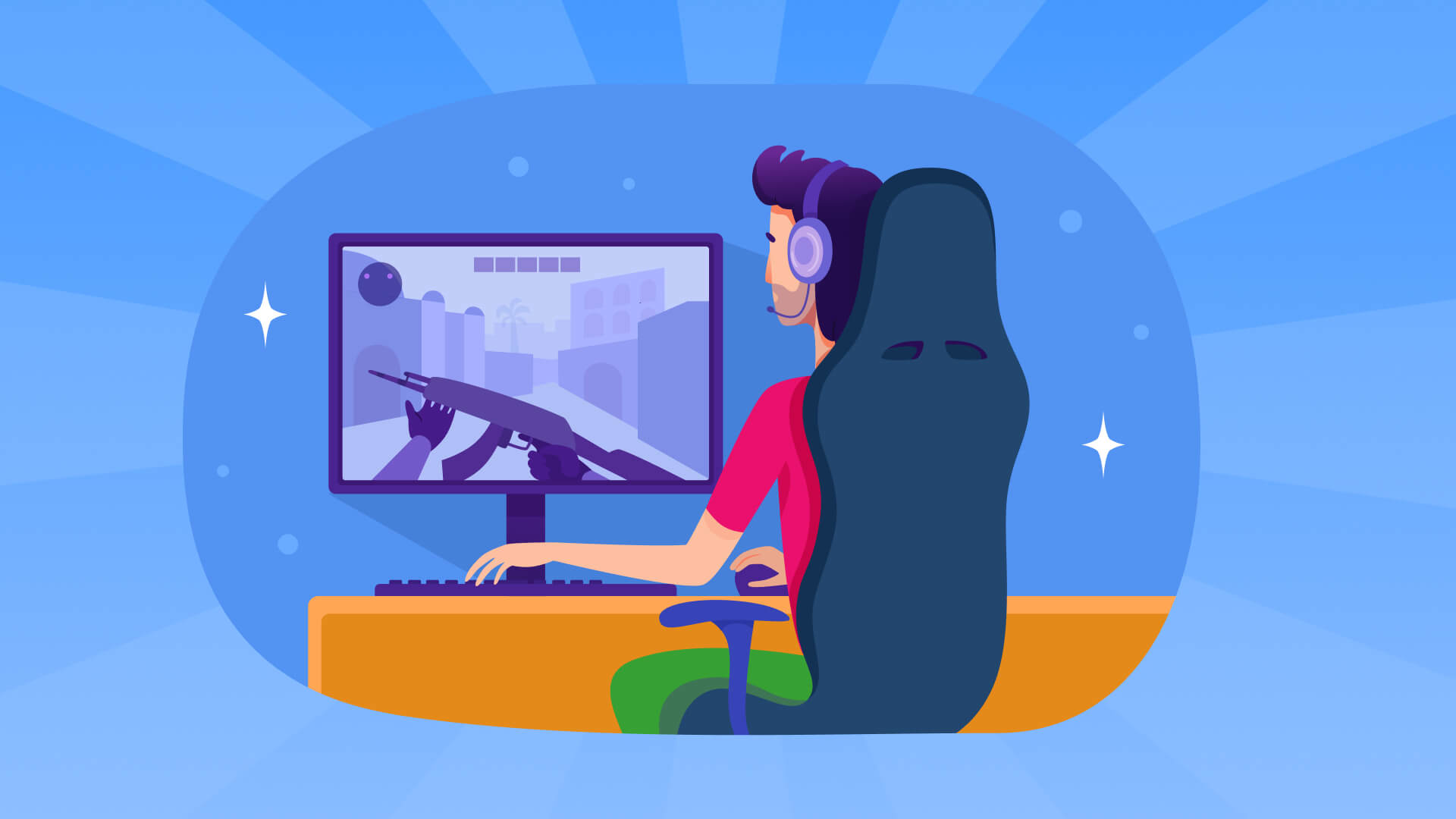 Esports betting offers various bet types, some consistent across games. Here are some popular bets you'll find at top Esport betting sites:
1. Match Winner: This is a straightforward bet where you predict the victor of a match. It's common across most games, like selecting who will win a FIFA game or a CS: GO round.
2. Score: Here, you forecast the final score of a game or match. Though the scoring format varies per game, the essence remains. In FIFA, it could be the final goal tally (like 3-0 or 4-2), while in CS: GO, it might be the count of rounds won.
3. Tournament Winner: In this bet, you predict the overall winner of a tournament. For instance, you might pick a team to clinch the CS: GO Major Championships or the Fortnite World Cup. Many betting sites offer this market well before the tournament, sometimes with better odds for early birds.
4. Player Performance Bet: This isn't about predicting a win. Instead, you wager on specific player metrics, such as the duration to achieve an objective or the total kills a player might achieve.
Remember, each game has nuances, so always familiarise yourself with game-specific bets.
Other Types of Esports Betting Options and Esports Betting Markets
Beyond the standard Esports bets, there are several other unique wagering options. Here are some of them:
1. First Maps: Place a bet on who will clinch the first map, typically in shooter games like Counter-Strike: Global Offensive.
2. First Kill/Blood: In games like Valorant, you can predict which player will achieve the first kill.
3. Handicap: This type of bet levels the playing field. The favoured team starts with a handicap, leading to more appealing odds, while the underdog receives an advantage.
4. Over/Under: In this bet, you speculate if a team will surpass or fall short of a scoreline set by the bookmaker.
5. Skins Betting: This is for those who prefer not staking real money but still want to wager. Essentially, players use in-game virtual assets as their betting currency. It's especially common in games like DOTA 2 and Team Fortress.
Different Types of Esports Betting Offers
The UK has a fiercely competitive online betting arena, with numerous bookmakers vying for the top spot. This competition benefits customers as top Esport betting sitesprovide free bets and appealing bonuses.
Such bonuses let you wager and gain while putting less of your funds at stake. While bonus structures vary, here are some popular offers for Esports enthusiasts.
1. Free Bet: Many Esports gambling platforms entice esports fans with free bet promotions on their first bet. An example might be a bookmaker presenting a £30 free bet when a user deposits £10. Remember, these often come with conditions such as minimum odds requirements.
2. Deposit Bonus: A bookmaker matches part of your deposit with bonus funds. This money can be used for Esport betting instead of actual cash. However, you typically need to meet certain wagering requirements to convert these funds to withdrawable cash. These dictate how many times you must stake your bonus before withdrawal.
3. No-Deposit Bonus: A favourite among many, this bonus doesn't require depositing any money. It could be a free bet where you risk nothing but still have the chance to win.
Esports Betting Tips & Strategies
For optimal success in Esports gambling, regardless of whether you're just starting or have been at it for a while, these five fundamental tips will steer you in the right direction:
1. Research is Key: Luck plays a part, but informed decisions increase your chances. Delve into teams, players, and leagues' histories. Create a record that tracks performance, absentees, and other vital statistics. This background knowledge can significantly boost your prediction accuracy.
2. Begin with Small Stakes: Many bettors, novices, and experts sometimes stake their entire funds on one bet. This is risky. Instead, consider 'percentage staking'. Segment your budget into 20%, 10%, or 5%, and place multiple bets using these limits.
3. Prioritize Safe Betting: While Esport betting can be exhilarating, it's essential to stay grounded. Managing your budget is paramount. A cardinal rule: only stake what you're prepared to lose.
4. Understand Bonuses: Promotions from online bookmakers can augment your betting funds. Seize these opportunities, but pick wisely. Not all bonuses are straightforward. Carefully review their terms and conditions. Each offer and provider will have distinct stipulations. Aim for promotions with easy-to-meet requirements.
5. Stick to What You Know: The Esports realm is vast. Instead of dabbling in unknown territories, focus on games you understand. This narrows down the risk and increases the likelihood of accurate predictions.
The Best Esports Events for Live Betting Online
Esports has captivated millions worldwide, and its popularity continues to soar. As more fans tune in, there's been a surge in the number of Esports competitions. These contests span from local to global scales.
Let's explore some of the most prominent Esports games and their flagship events.
DOTA 2's The International: This multiplayer online battle arena game has garnered a vast audience. The International (TI) stands out, not just in size but also in reputation. With a huge $40 million prize in 2022, it's the top Esports event that millions watch.
League of Legends World Championships: This is another heavyweight in the Esports calendar organised by Riot Games. Every year, competitors vie for millions of dollars. This championship provides a polished ambience and huge viewership. Fans clock in hundreds of millions of hours watching the battles unfold, while making in-play betting.
Fortnite World Cup: Organized by Epic Games, it doesn't occur every year but has made significant marks when it does. With a prize pool of $30 million, the competition features 200 players battling in solo and duo events. And just like the others, it too draws millions of viewers online.
Exploring the Dynamics of Esports and Esports Betting in the UK
One of the most exciting developments in the world of online betting is that it's continually evolving to include new forms of wagering. A prime example of this dynamism is esports betting, specifically tailored to the growing phenomenon of competitive video gaming. In the Betting sites UK, esports betting is that it's gaining traction as quickly as traditional betting, expanding into marketplace betting that it's not just about predicting winners and losers but also delving into the minutiae of in-game events and strategies. Before you would place an online bet on team-based esports such as League of Legends or Counter-Strike, it's important to understand that your qualifying bet is a 'real money' commitment, not just a casual click. This enhances the thrill of the game while also raising the stakes, making it an exciting venture for bettors looking to diversify their betting portfolios.
Top Esports Betting Sites – Key Takeaways
You're in the perfect spot if you're seeking reliableEsports gambling platforms. Our detailed guide offers insights on the top Esports odds, the most rewarding bonuses, and a diverse range of betting options. With this knowledge, you're well-equipped to challenge the bookmakers and score some victories in online Esports betting.
Esports Games, Esports Competitions – A Betting World!
Esport Betting is dynamic, with genres that suit the style of various players. Some of the the most popular genres include:
Betting on Multiplayer Online Battle Arena (MOBA)
Without a doubt, battle arena games hold a special place in the hearts of Esports betting enthusiasts. Giants like Dota 2 and League of Legends aren't just games – they're Esports sensations.When watching The International or the League of Legends World Championship, it's evident why these games attract bettors.
Beyond the giants, there are other captivating MOBA games. Whether it's the mythology-inspired Smite or the magical world of Warcraft, there's a MOBA title for everyone. And while the game dynamics might seem intricate initially, many have mastered them to score impressive betting victories.
Betting on First Person Shooters (FPS)
First-person shooters are designed for players craving high-octane excitement. Counter-Strike: Global Offensive stands tall among FPS games. Other notable FPS games include Call of Duty and Halo.
Betting on tactical warfare might seem peculiar, but the team strategy in these games is perfect for bettors. Watch premier CS: GO battles at events like the Intel Extreme Masters, and you'll grasp the thrill of FPS betting. Your Esports betting options are vast, from modern hits like Overwatch to timeless classics like Call of Duty.
Sports Simulators – The Easiest Way to Get Started with Esports Betting
The excitement of sports doesn't just remain on the real-world pitches and courts; it's replicated vibrantly in the virtual world too. It's not surprising that many punters move towards betting on Esports versions of their favourite sports.
Take FIFA, for instance. If you're familiar with football betting, then placing a wager on FIFA Esports matches will feel second nature. The rise of tournaments like the FIFA eWorld Cup has pushed online Esports betting websites to treat it on par with its real-world competition.
But the arena doesn't end at FIFA; other captivating Sports Simulators include the thrilling basketball action in NBA 2K and other games.
Other Games to Try for Esports Betting
Each year brings forth a fresh wave of games vying for the Esports limelight. The Esports betting industry is teeming with diverse betting opportunities, from card classics like Hearthstone to the adrenaline-charged PlayerUnknown's Battlegrounds.
Popular Esports Tournaments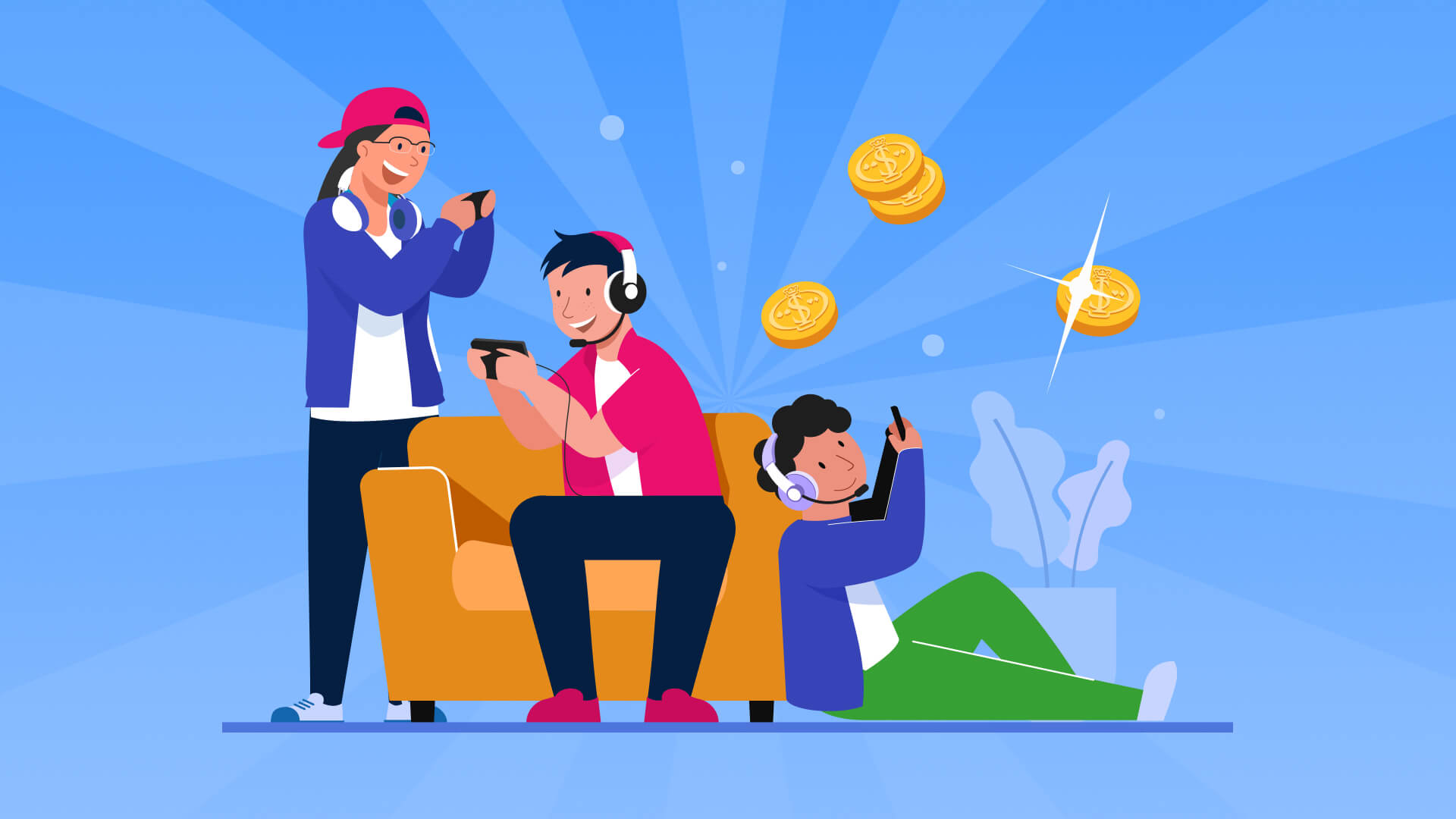 Esports isn't just another game—it's a global spectacle. The best Esports betting sites ensure coverage of not only the major tournaments but also the lesser-known e-leagues and events worldwide.
When it comes to audience engagement, the League of Legends World Championship stands tall. It saw a whopping 3,985,787 viewers who devoured an impressive 139,000,000 hours of intense matches and gameplay. Tournaments like the Fortnite World Cup and Intel Extreme Masters Katowice aren't far behind, registering viewership that spans millions of hours.
However, if we're talking about prize money and drawing bettors' attention, Dota 2's The International takes the crown. In 2019 alone, it had an astounding prize pool of $34.3 million.
Real Money Betting
This method of Esports online betting is straightforward, mirroring traditional sports betting. Select the Esports tournament or event you fancy, pick your market and match, and then place your bet. Sit back and watch for the outcome!
Fantasy Betting
Fantasy betting in Esports is akin to fantasy sports for traditional games. You start by selecting players or Esports teams based on your predictions of their performance. Points or cash are earned based on their in-game achievements, like winning a match, clinching a tournament, or hitting certain milestones. DraftKings stands out in fantasy betting as one of the pioneers and remains a top choice for many.
1. Betting on Streamers
At Esports-centric sites like Unikrn, betting on streamers means you're placing wagers on specific aspects of a player's gameplay while they're live on platforms like Twitch.
2. Betting on Yourself
Simply put, you're wagering on your gameplay. Achieve set goals within Esports games, and you stand to win real money. If you're considering this, Unikrn's Umode is a top destination.
3. Item & Skin Betting
Here, bets are placed using virtual in-game items or graphics, often serving as a site's virtual currency. But caution is key: many skin betting sites have operated without licenses or regulations. Always steer clear of unlicensed platforms.
4. Esports Pool Betting
Offered on platforms like Puntt, all wagers on a specific market are pooled. After deducting a fee, the remaining amount is shared among the winners.
5. Social Betting & Challenge Betting
While social betting involves group wagers on game outcomes, challenge betting is a face-off between two individuals – a friendly challenge to predict the winner.
How to Place a Bet on Esports for the First Time
Unlike many online options, Esport is easy for new players to start betting immediately.
If You've Tried, Esports Is Just the Same
Betting on Esports follows the same steps as traditional sports betting. You start by selecting your desired odds, which get added to your betting slip. Next, decide the amount you wish to wager. The potential winnings will usually be shown on the slip. After confirming the bet, all that's left is to wait and hope for a win.
If you're familiar with traditional sports betting, you'll find esports to be just as straightforward. However, there may be certain bet types excluded from esports markets, so it's essential to read the terms. Whether you want to bet at odds on specific team outcomes or explore more exotic bets, esports gives you plenty of opportunities. You'll find yourself able to bet on diverse gaming outcomes, stretching your betting skills and strategies.
Here's how you can jump into Esports betting:
1. Find Your Site: When it comes to betting on esports, firstly you shoul find a betting platform covering your favourite Esports game.
2. Sign Up: Registering is typically quick – just input basic details.
3. Verify & Deposit: Once verified, select your preferred payment method and deposit funds. This might be a good time to grab any welcome bonuses on offer. By the way, you may need to make a qualifying betto unlock a free bet.
4. Explore & Bet: Browse through the available odds to find potential winning matches. Many sites let you toggle between decimal and fractional odds to see your potential return.
5. Research & Responsibility: Lastly, ensure you've done your homework by checking some reliable betting tips. And always remember, bet responsibly.
If you're new to esports betting, you'll be pleased to know that the minimum bet requirements are often quite reasonable, allowing you to dip your toes in without making a big commitment. However, be aware of the max qualifying bet, especially if you're aiming to make the most out of a free bet or promotion. When you do place your first qualifying bet, your free bet might be credited upon qualifying bet settlement. But don't forget, free bet stakes are not included in your winnings, and any bets are often paid as bet credits. This offers an exciting avenue for newcomers to explore the range of esports available to bet on in the UK.
Regulation, Security, Fairness, Legality
If you're considering diving into Esports online betting, make sure it's legal where you reside, and you're of the legal gambling age. Reputable bookmakers will always confirm your age, identity, location, and payment methods.
When choosing among betting sites in the UK, always opt for those that are regulated by reputable entities like the UK Gambling Commission. This guarantees a level of fairness and security that unregulated platforms can't match. Legitimate sites will also offer a maximum free bet amount, providing another layer of consumer protection.
Be Safe and Secure with Our Esports Guidance
There are horror tales of unlicensed gambling platforms. These not only operate illegally but also offer zero protection to gamblers. Before placing any bets, ensure your selected site is licensed and regulated. Be cautious of platforms that don't adhere to the regulations set by recognized authorities. Always double-check the site's credentials and look for licenses from reputable jurisdictions.
Licenses from respected authorities offer a higher level of protection. This includes the UK Gambling Commission, Gibraltar Gaming Ordinance, and Malta Gaming Authority. They are stringent and provide a sense of trustworthiness, unlike the relatively easy-to-obtain licenses from Curacao Gaming Control.
To avoid risks linked with skin gambling, verify that the site accepts real money from known credit cards, debit cards, e-wallets, and cryptocurrencies.
Deposit Methods and the Rise of Crypto Esports Sites
Esports betting websiteshave a broad spectrum of payment options. From traditional methods like credit/debit cards and bank transfers to popular e-wallets like PayPal and Skrill, there's an option for everyone. However, always remember that the availability of these methods might differ based on your region.
When it comes to deposit methods, esports betting sites are increasingly accepting cryptocurrencies alongside traditional payment methods. Depending on your region, certain payment options may or may not be available to bet with. Nevertheless, the broad array of choices ensures that you'll find a suitable method to fund your betting activities.
Esports Sites Lead the Way in Welcoming New Payment Methods
What truly sets Esports platforms apart from traditional sports betting and casino sites is their swift adoption of cryptocurrency. They quickly saw the potential of betting with Bitcoin and other cryptos. Sites like Luckbox and Arcanebet offer traditional and cryptocurrency options, while platforms like Stake.com focus solely on crypto betting.
Making Use of an Esports Betting Bonus
Many savvy bettors use bonuses to maximise their potential profits in Esports betting. If you're ever unsure about the bonus requirements, reach out to the customer service of the betting company to clarify any unclear points.
Want to Land a Larger Bet? Esports Bonuses are the Way Forward
Bonuses are often up for grabs when you register on a betting site. They can provide a healthy boost to your potential earnings. Esports betting promotions come in various forms, from deposit matches to bet match offers.
However, always read the fine print before jumping on a bonus offer. Many promotions require an initial qualifying deposit or specific bets before you access the bonus. Additionally, you might need to bet the bonus a certain number of times within a set period before you can cash out.
Customer Service Options
For Esports betting novices, setting up an account and placing that initial bet might seem daunting. Hence, ensuring that the betting site you choose offers robust customer service is crucial. The availability of efficient customer support can make a difference, especially when you have queries or concerns.
What Customer Service Options Are There for Getting Help with an Esports Bet?
Many leading betting sites offer a variety of channels to contact their customer support, such as live chat, phone, and email. These options ensure you have a lifeline when needed.
When venturing into new Esports markets with longer bet settlements, it's vital to have a responsive, knowledgeable, and efficient customer support team. While betting odds and promotions matter, a site's commitment to customer service can make a difference in a seamless betting experience.
FAQ
What Is Esports Betting?
Esports betting is the activity of placing wagers on competitive video gaming matches or tournaments.
How Does Esports Betting Work?
Esports betting functions similarly to traditional sports betting. Bettors predict outcomes of esports matches or tournaments and place wagers based on those predictions. If their prediction is correct, they win based on the odds set by the betting site.
How to Bet on Esports?
To bet on Esports:
Register with a reputable Esports betting site.
Deposit funds.
Choose an Esports game or tournament.
Select your preferred betting type.
Place your wager.
Where Can I Bet on Esports?
You can bet on esports through various online betting platforms that offer esports markets.
What Are the Best Esports Betting Sites in the UK?
The best Esports betting sites in the UK include Betway Esports, Unikrn, and GG.bet, among others. Always ensure the site is licensed by the UK Gambling Commission.
Are There Any Bonuses for E Sports Betting?
Yes, many Esports betting sites offer promotional bonuses for new sign-ups, deposits, or special events. Always read the terms and conditions before claiming any bonus, because often to wager a bonus you need to make a qualifying bet.