From the Dubai World Cup to the Kentucky Derby today, horse racing has a long and storied place in the history of sports betting. Now is the time to review your knowledge of the top horse racing bookmakers, like William Hill, in the UK in preparation for the yearly anticipated events. In this article, we've done the legwork for you and reviewed the top UK bookies offer so you can bet confidently on horse races.
The best UK Horse Racing Betting Sites:
How We Picked the Best Online Horse Racing Betting Sites: The Factors to Look Out For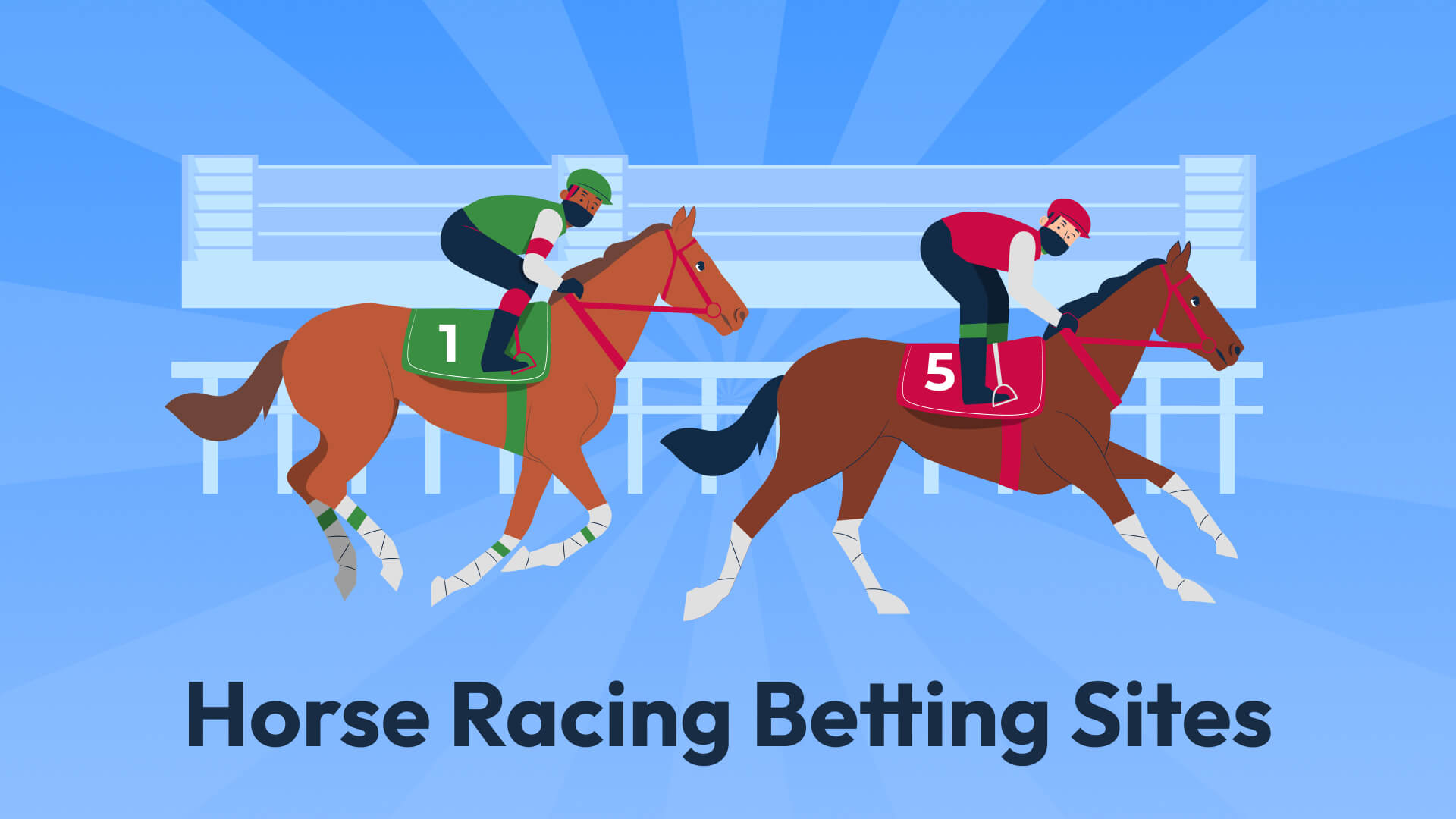 Here are a few of the factors that set apart the top horse racing betting sites from the rest:
Range of markets
When betting on horses, having a few different ways to play is always nice. We enjoy the ability to gamble not just on the winner but also on the runner-up in a variety of each-way place wagers.
The best horse racing bookies could even let them wager on a match between two horses. Betting options like Lengthen The Odds go beyond the typical win, each-way, and accumulator wagers.
Streaming
Since many punters place wagers on horse races in real time, the top horse betting sites UK offer live streaming of the action. We compare the sites' ease of use and the range of races available for streaming.
Best odds guaranteed
Compared to other bookmakers, the best horse betting sites often have more favourable odds. Each market is unique; thus, there is no universally correct response about who has the greatest odds. However, a reliable bookmaker is always expected to offer fair odds.
Extra places
There are many races with large fields on the horse racing schedule, the Grand National being one of the most famous. For large fields in particular, horse racing bookmakers provide extra places to explore in search of each-way value.
Each-way bets in handicap races with huge fields typically only pay out for the top four finishers. However, keep in mind that there may be additional prize money for certain places in some competitions. New and returning punters may take advantage of extra-place bonuses at the best UK horse racing platforms all year.
Security
Each bookmaker we recommend has been thoroughly vetted and holds a valid licence from the UK Gambling Commission. This gives players peace of mind about oversight of the industry's online horse racing betting sites.
In addition, we have collected information relevant to each operator's fundamental terms and conditions. However, users are strongly urged to read the full terms and conditions posted on the relevant registration sites after clicking through.
Payment methods
We evaluate the best horse betting sites UK by considering how easily depositing and withdrawing money from each site is. Our first goal is to find an online betting service with cheap minimum deposits, quick cashouts, and various payment alternatives.
The level of consumer satisfaction with a betting site is mostly a function of how easy and safe it is for them to deposit and withdraw money. We consider factors like the withdrawal processing period and the withdrawal amount limits.
What to Expect From The Best Horse Racing Betting Sites
There are a lot of bonuses and features to watch out for in the best horse racing betting sites. Ensure you use any of our listed horse racing betting sites UK for the best betting experience.
UK Horse Racing Betting Sites Compared & Reviewed
Finding a sportsbook to gamble at is a crucial first step for anybody looking to wager on horse races. To help you choose the finest horse racing betting site, our specialists have created this comprehensive ranking of the industry's top services. Here is a selection of highly rated horse racing betting sites.
The Most Convenient Website: Betfred
Betfred's continuous availability of enticing bonuses and commitment to its current client base leaves little room for punters' complaints. Betfred is a terrific alternative for people who enjoy playing Lucky 15, Lucky 31, or Lucky 63. When it comes to Lucky 15s, Betfred goes above and above the norm by tripling the odds for a single winning on such bets.
Best Horse Betting Site For Live Streaming: bet365
Many online horse racing betting services now provide live streaming of the races for which their clients have wagered. One of these sites is Bet365, where you may place your wager before even starting the live broadcast of the horse race. Horse racing fans may watch every race in the United Kingdom and Ireland on this betting site.
Best For Money-Back Specials: BetGoodwin
BetGoodwin is one of the brand-new horse racing betting sites in the UK. Long established as a phone betting business, Goodwin Racing is known for its money-back offers on horse races.
Best Horse Racing Betting Site For Spread Betting: Spreadex
Spreadex is one of the greatest places to place a spread bet on horse races; however, you should be aware of the dangers of gambling before you do so. If you have confidence in a horse's chances in a certain race, you can "buy" or "sell" its performance in that race.
Best Site For Free Horse Racing Bets: 888sport
With so many bonuses and free bets available, it's no surprise that 888sport is consistently ranked among the top UK horse racing betting sites. We found that 888 offers more free bets and cashback when your horse places second during major festivals. Live horse racing coverage is available via 888sport's streaming service.
Best Pools Horse Racing Betting Site: Tote
Tote offers a thrilling experience for those who like betting on horse races. With variable odds betting, your bet contributes to a pool, and the payout is determined by the total amount wagered on each horse. Payouts from these markets are often higher than those offered by online horse racing bookmakers with fixed odds.
Choosing The Best Horse Racing Betting Sites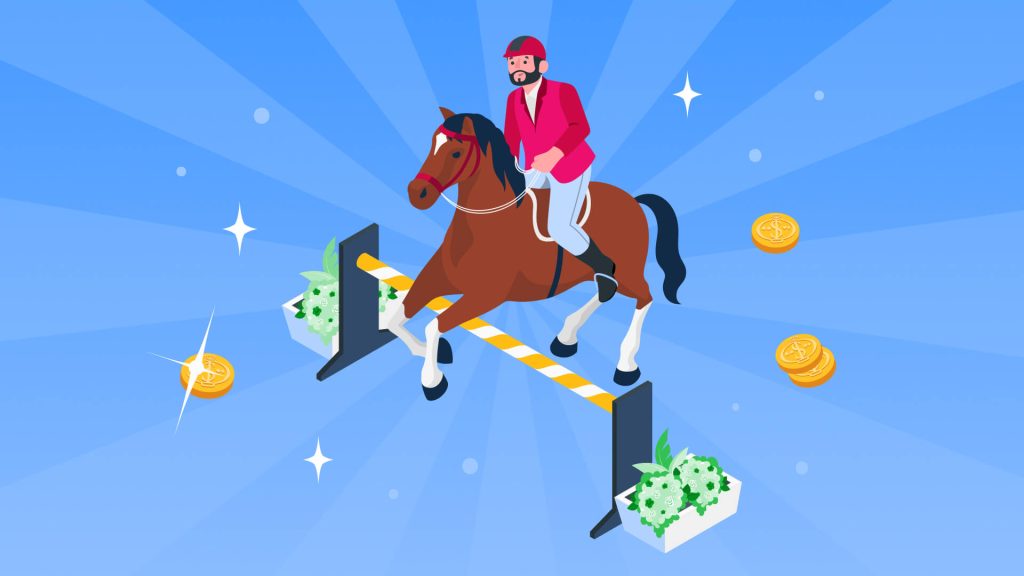 Choosing the best horse racing betting sites might be difficult, so ensure you consider some, if not all, of these factors. Here are the factors to consider:
Betting Odds
The greater the odds you're willing to accept, the bigger your potential payout will be. That's why we keep an eye out for UK bookmakers who provide the greatest odds on horse races. To determine which betting sites provide the best overall value, we look at the odds offered on the same markets at other sites.
Licensing
If you want to bet on horse races, you should only do so at sites that have been approved by the UK Gambling Commission (UKGC). Licenced betting sites for horse racing preserve your privacy and offer helpful resources for those who gamble responsibly.
Payment Options
If you want to wager on horse races, the site you use must always accept the methods of payment you choose. Many payment options, including debit cards and e-wallets like PayPal and Skrill, should always be available. The limitations and processing times for deposits and withdrawals should also be evaluated to ensure they meet your needs.
Mobile Betting
Thanks to horse racing betting apps and mobile sites, you may place wagers on horses from the convenience of your mobile device. The site you choose should also be accessible through a simple mobile app or browser with the same functionality as its desktop counterpart. There might also be extra options, like push alerts for the most recent horse racing betting deals.
Daily Racing Promotions
Horse race betting sites that provide the finest promotions tend to stand out from the pack. A few standard promotions are worth watching, like increased odds, more spaces, and guaranteed best odds. Some horse racing bookies would double their sign-up bonuses for major events like the Cheltenham Gold Cup or the Grand National.
Customer Support
Customer service for the top horse racing betting providers should be available around the clock. Live chat, email, and phone support are just some methods by which customers may contact the service staff.
Festival Promotions
When placing an online wager on a horse race, it's important to focus on the year's major events. Bookmakers typically provide special wagering promotions for major events like the Ascot, Grand National, and the Cheltenham Festival. These may include enhanced odds, free wagers, or supplementary each-way positions on top-tier races.
Biggest UK Horse Racing Betting Events
Large-scale racing festivals are held often throughout the year in the United Kingdom and Ireland. We've compiled a list of top events.
The Cheltenham Festival
The Cheltenham Festival, held annually in March, is the premier jumping race meeting in the United Kingdom. The Cheltenham Gold Cup is only one of the 14 Grade 1 races held there this season.
Each year, the most talented racehorses, trainers, and jockeys in the United Kingdom and Ireland converge on this Festival to compete. There are also the Stayers' Hurdle, the Champion Hurdle, and the Ryanair Chase, all of which are among the highlights. The betting sites for horse racing usually boost their game during the Festival in Cheltenham in an effort to attract customers.
The Grand National
After the Cheltenham Festival in April, the Grand National is the world's most prestigious equestrian competition. More than 600 million people worldwide watch it yearly, making it one of the most-watched sporting events in the world.
Forty of the most resilient stayers compete over a distance of four miles and 514 yards at Aintree. Many competitors give up after the first two circuits because of the course's punishing 30+ fences. The Grand National is an epic spectacle due in large part to well-known obstacles like The Chair and Canal Turn.
The event features a £1,000,000 pot, making it the most lucrative National Hunt race of the year. As a long-standing British betting tradition, it often draws in bettors who wouldn't ordinarily place wagers on horse races. There are always many different Grand National offers to choose from because this is the busiest day of the year for bookies.
Royal Ascot
When it comes to flat racing in the United Kingdom, none are more renowned than Royal Ascot. The overall prize pool for the event is almost £9.5 million, making it one of the richest races in Britain. There are eight Group 1 races at Royal Ascot, all of which are named after monarchs:
The Queen Anne Stakes
King's Stand Stakes
St. James's Palace Stakes
Prince of Wales's Stakes
Ascot Gold Cup
Commonwealth Cup
Coronation Stakes
Queen Elizabeth II Jubilee Stakes.
The Royal family's attendance at the summit has always been significant, lending an air of pomp and ceremony to the event. Elite runners from nations including the United States, Australia, and France join the race.
| | | |
| --- | --- | --- |
| Horse Racing Event | Month | Total Prize |
| Royal Ascot | June | £9.5 million |
| The Grand National | April | £1 million |
| The Cheltenham Festival | March | £625,000 |
Best Horse Racing Betting Offers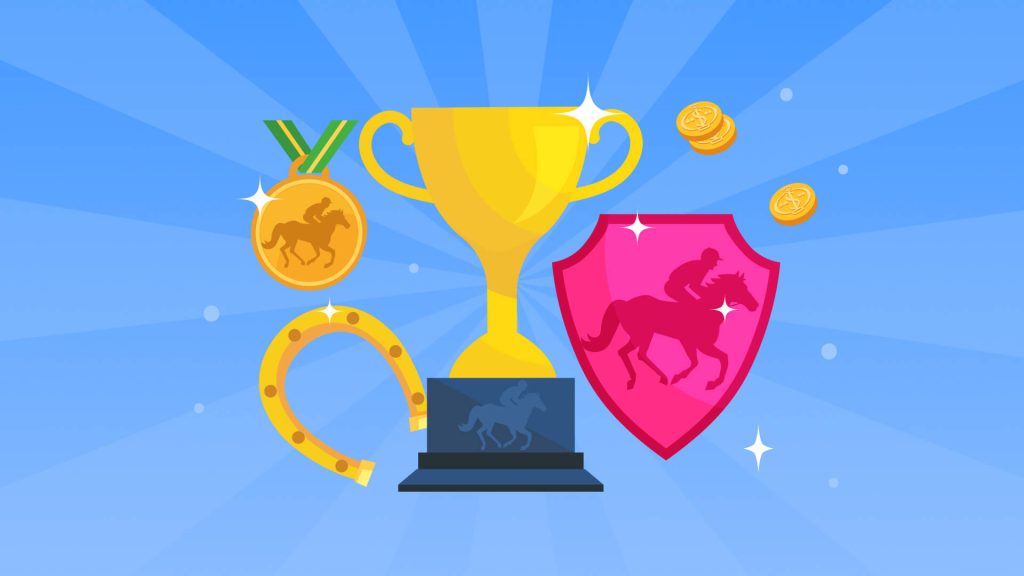 There is a wide variety of horse racing bonus offers available. If you're looking for a place to bet on a horse race in the United Kingdom, we've selected the sites with the finest promotions.
Best Odds Guaranteed
With this bonus, you can be confident that you'll always have access to competitive betting lines. When putting a wager on a horse race, timing is key since odds can change dramatically before the start of the race. Horse racing BOG campaigns prevent this from happening.
Extra Places
If a race is very popular, bookmakers may raise the number of places awarded for wagers placed both ways. The top horse race betting sites may provide as many as seven or eight places paid in each direction for the Grand National, which features a huge field.
Free bets
Most betting sites horse racing provide welcome bonuses in the form of a percentage of your initial deposit in free bets. The difference between a free bet and a cash bonus is that the former must be staked before any winnings can be taken from your horse betting site.
The wagering requirements will often be detailed in the bonus's terms and conditions. Free bets come with wagering requirements that must be met before any earnings may be withdrawn.
Enhanced odds
Enhanced odds suggest that your odds have been altered to be more generous, so you earn a larger payment if you win. The opposite is true with Profit Boosts, which increase a certain percentage of your profits should you happen to win.
Online horse racing betting services occasionally offer double or even triple odds, but infrequently. Furthermore, the promotion's terms are usually extremely fair.
Double result & First past the post
In the first past the post bonus offer, a payout is guaranteed for the horse that comes in first place in a race. When placing a double bet, the bettor chooses horses to win in two separate events. Both picks (or "legs") must win for the bet to pay off.
Money back
Bookmakers may sometimes provide free bets or money-back incentives if a certain occurrence occurs during a race. For instance, if your horse comes in second place or knocks down the last fence, you may be eligible for a refund.
Grand National Betting Offers
You can get more out of your time at Aintree by taking advantage of the Grand National betting offer. Here are the available offers:
"Bet and Get" offer
Money back
First deposit bonus
Cheltenham Betting Offers
We have compiled a selection of the top betting deals for Cheltenham to help you make the most of this thrilling event. They include:
No-lose Bet
Best Odds Guaranteed (BOG)
Extra Each-way Places
Types of Horse Racing Bet
Wagering on the horses can have as many layers of complexity or simplicity as the bettor desires. Bettors with experience will likely stick with the tried-and-true safe bets. In this section, we'll look at various wagers common in the world of horse racing.
Ante-post Betting
Ante-post betting entails wagering on an event's result long before it actually occurs. Horse racing is the most typical setting for ante-post wagering since the idea suits the sport well.
To help horses improve their performance, races are divided into tiers based on difficulty. As horses progress in class, they become eligible for more lucrative ante-post markets on certain races.
This leads to much ante-post betting on horses expected to place highly in the most prestigious races at major meets like Royal Ascot. Ante-post betting lines influence the media coverage of a sport. That way, those who bet on horse races may back a horse they think has a good shot at winning.
Each Way Betting
With each-way betting, you may combine a win bet and a place bet into a single stake. While it's commonly used in the sport of horse racing, it may be used in many others as well.
The idea is to wager on a set number of places in addition to a win for your chosen horse. This implies that even if your selection doesn't come in the first place, it can still pay out if it comes in the top three.
Forecast Betting
Forecast bets are made by correctly identifying an event's first and second-place finishers. For a forecast bet to pay off, the finish positions of your selected horses must match exactly. For instance, bettors who predicted Horse A would win and Horse B would place second would lose their projected bets if Horse B won the race.
Betting Without Favorite
The 'to win' betting market is the primary option for wagering in horse races and lists all of the horses in the race. In addition to the standard markets, most sites now include forecast/tricast, to-place, and winning margin wagering.
Moreover, some horse racing bookies developed a market they call "betting w/o" or "betting w/o." You can wager on any horse other than the clear favourite in this market. The odds on the favourite will be reduced, or it won't even be a choice to bet on.
Frequently asked questions about best horse racing betting sites
Which are the best UK horse racing betting sites?
The betting sites for horse racing include bet365, Betfred, BetGoodwin, Tote, and Spreadex.
Which horse racing betting sites UK have the best odds in the UK?
Betfred has the best odds in horse racing betting.
What is the selection of markets like with the best horse racing sites?
The best horse racing sites have a large market selection, ranging from picking the winner to picking the runner-ups.
What are the most famous horse racing events?
The most famous horse racing events include Royal Ascot, The Grand National, and The Cheltenham Festival.
What should you avoid when choosing a horse racing betting site?
You should avoid shady betting sites horse racing that refuse to pay out winnings or have a bad reputation and no license.
What should you consider when betting on horse racing?
You should consider factors like bonus offers, odds, security, customer support, and mobile gaming.
What is an each-way bet in horse racing betting?
Betting "each way" indicates a wager on both outcomes. For example, you can bet on the winning horse and on the second, on any other position.
What streaming options are available from horse racing sites?
There are two streaming options available from horse racing sites. First is the live update, and second is the live streaming.
Can you bet on a horse to lose?
Yes, it's possible to bet on a horse to lose; this is often known as a "lay bet."
How often does the favorite horse win?
The favourite horse almost always wins that's the reason it's always given the smallest odd.